Weddings in Dorset
I?m fortunate to be a makeup artist in Dorset covering also Hampshire, Somerset and North Devon, as it?s not just the locals who choose to get married here. I am inundated with brides from out of town!
Choosing Dorset or Hampshire to hold the wedding ticks every bride?s dreamy box.
Brides and grooms to be, are spoilt with envious beauty spots from the best blue flag beaches in the UK, historical forts along the Jurassic coast line, picturesque beauty spots in the New Forest, quintessentially and historical English villages, such as Swanage and the iconic Corfe with its stunning Corfe Castle, then there?s English gardens and countryside, Manor Houses and gardens, such as Compton Acres being voted the number one venue to get married with their Italian Villa flair and style. Not to forget the grandeous and traditional weddings opting for Abbeys and cathedrals, to exchange nuptials. It really is hard to choose!
Pier to Pier, Poole, Bournemouth, Boscombe to Southbourne boast gorgeous golden beaches, during the summer the bridal party will feel like their abroad. With lovely hotels such as;
Sandbanks Hotel?http://www.fjbhotels.co.uk/sandbanks-hotel/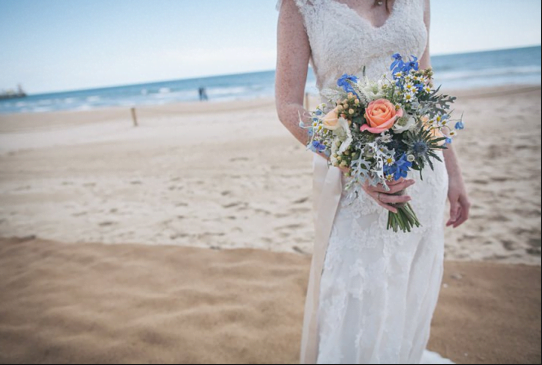 Marriott High Cliff http://www.marriott.com/hotels/travel/bohbm-bournemouth-highcliff-marriott-hotel/
Harbour Heights http://www.fjbhotels.co.uk/harbour-heights-hotel/
for the best sea front views and high hotel standard and luxury.
For?historic natural beauty and castles you cant grab more wow than at Lulworth Castle
http://www.visit-dorset.com/things-to-do/attractions/lulworth-castle-and-park-p155493
The Dorset wedding is booked!
Then there?s the huge task of gathering all your suppliers to help bring the magic to the day ? seamlessly and just how you have imagined it to look like.
Brides who book me to do their hair and makeup, typically live outside of the county or even the country so I offer trials at home, which is right by the beach in Sandbanks. My brides typically make a day of it seeing other suppliers in the area. Dress fittings, wedding venue, wedding cake, food tasting, florists, entertainment, and even make a weekend of it by the seaside! Other details can be secured online, favours, bridal hair accessories, jewelry, invitations, name places ? the list goes on!
Makeup Artist tips for the wedding morning!
Wear a nice robe your photographer will be snapping away
Scissors to cut off all the labels.
Check for labels under the shoes.
Bring order wedding morning supplies ? breakfast/light brunch.
Pack a bag for someone in your bridal party to look after ? makeup for touches ups, matifying blot powder, lipstick and lip balm, tissues and phone.
Make sure you?ve heard from your makeup artist / bridal hair stylist, florist and photographer in the week to know the final arrangements ? timings and amount outstanding.
To have payment arranged beforehand to pay your stylist? as it?s the last thing you want to be worried about or looking desperately around for a chequebook somewhere!
Have fun ? the morning is so important and special as it sets up your day, sharing these intimate moments with your besties and closest around you.
Taking bookings now for 2016 weddings, either call 07886109040 or email jenny@jennydmakeup.co.uk to check availability for your date.
JennyD x